Geographic targeting allows the advertiser the ability to deliver content to a visitor based on his or her location, such as country, state, city, IP address.
The Exchange has the ability to deliver creative content for display advertising and text ads for search advertising just to a geographic area that the advertiser services. Geographic targeting is generally used in conjunction with other forms of targeting.
Geographic targeting eliminates the wasted ads that fall beyond the area the advertiser serves.  In search advertising GEO locations are defined in radius circles normally originating from the center point the customer serves and expand in 5 mile increments out from the origination point.  In display advertising Designated Market Areas (DMAs) are the norm for defining a geographic location.
By using geographic targeting the business can leverage a national website that has traffic from around the country, or even around the globe to push a creative media just to consumers that are located in the area they serve.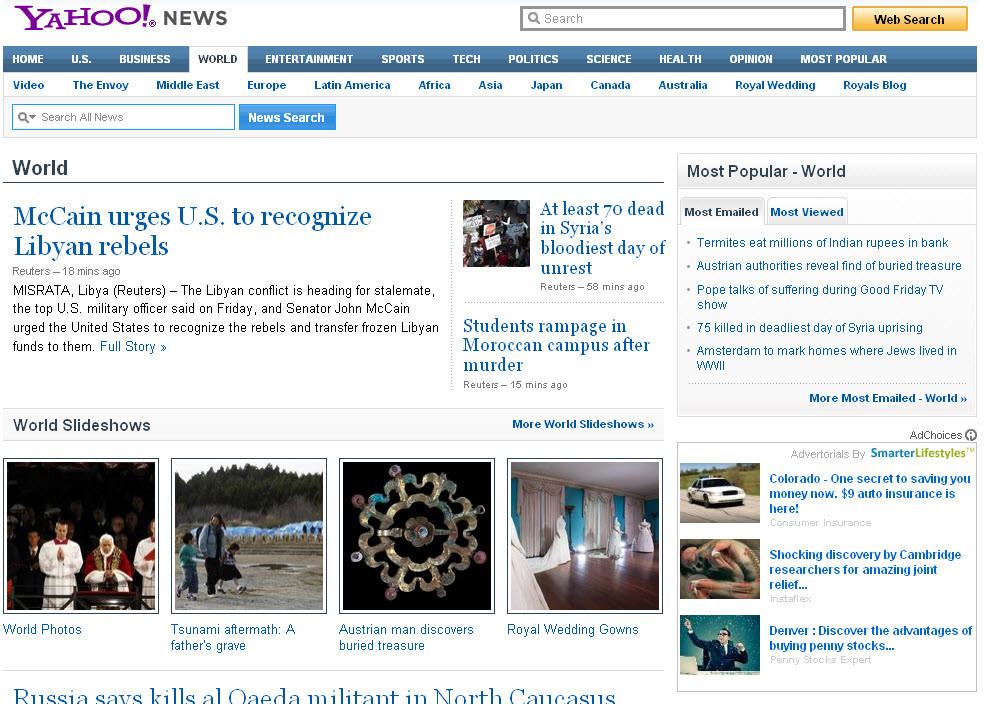 You can see the ads on the right side of the page are targeting Colorado residents but the page we are looking at is Yahoo World News.
If you would like more information about Geographic Targeted Advertising, call Chris at 720.427.3707.